BaNeFF 2016 proudly presents our guest in OSLO director Goran Radovanovic
23rd April, 18.00  before  the film ENCLAVE and after Q&A, – CINEMATEKET OSLO!
Welcome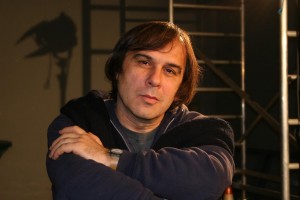 about ENCLAVE author Goram Radovanovic:
Born in Belgrade in 1957. Graduated art history from Belgrade's Faculty of Philosophy in 1982. Between 1977 and 1980 he sojourned in Munich on a scholarship awarded by the Goethe Institute. After his return to Belgrade, he has worked as writer and director of both feature and documentary films.
He is a member of the European Film Academy, Berlin and Film Artists Association of Serbia.
Worked as guest professor at EICTV (International Film and Television School), San Antonio de los Banos, Cuba, Oberlin College, Ohio, USA,   ESAP – Escola Superior Artística do Porto, Portugal, DFFB, Berlin, Germany.
He has given numerous master classes at numerous film festivals in Europe, USA and Latin Amerca.
Acted as a tutor at numerus workshops organized at numerous film festivals by EDN (European Documentaru Network.