Tanja Zoric. Experienced broadcast journalist with a demonstrated history of working in the media production. Journalists in this digital age must operate in a world where everything moves faster. I tried to go with the flow and as a result I have under my belt couple of Photo Exhibitions and immense interest in documentary film.
Joel Forssell has over 10 years of experience shared over both the film and music industry. When he first arrived in Stockholm in 2011 he began his career as a classically trained composer, working on films, games, and commercials, he also co-founded "Musik i Film" as the first interest organization for professional film composers in Sweden. He furthermore joined as a co-owner of the record label Waerloga Records. Simultaneously with his music career, Joel began collaborating with scriptwriters, slowly gathering experience as a writer. After his first job as a writer on the feature "Geared Up" he worked as a story consultant/editor and later began developing projects for companies such as Brain Academy (now Viaplay Studios), Jarowskij, Fremantle, etc. Most recently Joel worked as one of the writers on Dystopia (2021), an original thriller series for the Nordic streaming service Viaplay (part of NENT). As of 2021, Joel works as the Innovation and Business Developer at Tulpa Creatives, a Stockholm-based content & production company.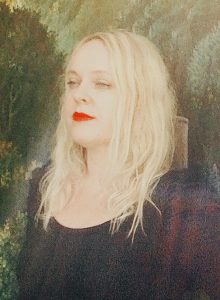 Anna Lönn Franko is a Swedish independent filmmaker and performance artist. She is also a board member of Women in Film and Television. Anna has made a number of short films, art videos and documentaries. During several years she has made art performances and art videos in art galleries in Malmö. Her first full length fiction feature In Between/Mellanrumsfruar, won "Best First Time Feature Filmmaker" in Berlin International Art Filmfestival 2021.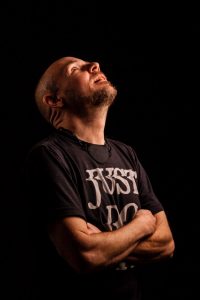 Björn Babba Callius is a Swedish film maker and still-photographer. Babba has a background in journalism, as a news-photographer he understands how to describe an event from a pictorial angel. Spending big parts of his life in a culture surrounded with film-makers photographers artists and journalists he believes he  can contribute with fresh eyes. By not being colored by the expectations along the pro. critics.
Babbas focus on sustainability is an important part of his horizon. Currently he is working on an educational film on  gender-equality.
An important event that affected Babbas look on life was that he was almost killed in a car-accident. Living in New York City in the late 1990s he crossed a streat wearing black clothes. The funeral ha was to visit almost turned out to be his own With a crushed skull ten-ish broken bones and apocimately 30% of his brain surgically removed he had to restart his life. Learn to think, learn to walk, learn to be. Again.
Which he did so well that he was invited to a hospital-opening to hold a speech. New to film, he instead choosed to produce a personal biography,
I film that is now used activelly when he lecture in how to find motivation to "rise from the death" :-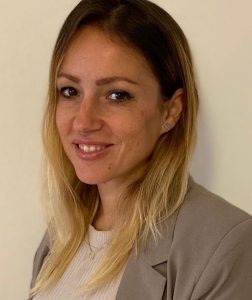 Tanja Stepanov – economist and project manager in meetings and events with more than 10 years experience within marketing and event organising. Works at The Swedish chapter of  The Institute of Internal Auditors (IIA Sverige) as event manager.