10th Balkan New Film Festival
Live screenings,12-24 april 18.00, Identitet Stockholm, Odengatan 15
ONLINE screenings,12-30 april 2021, Nordic countries
A.S.(25)
Serbia, 2020, drama, thriller, 72', Serbian, English, Polish with English subtitle
One night Sale and his friend Andrej rob an exchange office. However, things go wrong and running from the police, two of them end up in the apartment of a Polish student girl. They take her as a hostage. Film was inspired by true events which happened a few years ago in Belgrade. The script was written by director Milena Grujic.
Director: Milena Grujic
Production Company: Faculty of Dramatic Arts
Cast: Vladimir Gvojić, Nikola Šurbanović, Dominika Walo, Nenad Pećinar, Sara Pejčić, Rambo Amadeus, Miki Krstović, Saša Torlaković, Anastasija Mandić
Vtora Sansa/Second Chance
North Macedonia, Serbia, 2019, drama, 79', Macedonian with English subtitle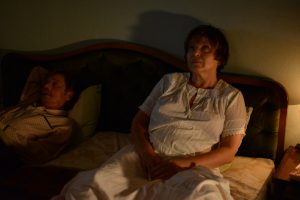 Second Chance interweaves three stories of three women living in the same apartment complex, creating a kaleidoscopic observation of the unique experience of being a mother and the self-sacrifice involved in bringing life into this world. Each one of these women is trying to find meaning in her existence during the absurd and meaningless times on the verge of civil war in Macedonia. Each of them faces their own demons while trying to preserve their humanity.
Director: Marija Dzidzeva
Production Company: Small Moves
Cast: Natalija Teodosieva, Daniela Ivanovska, Mirjana Karanovic, Dancho Chevrevski, Deniz Abdula
Ime Naroda/The Name Of The People
Serbia, 2020, drama, historical, biography, 137', Serbian with English subtitle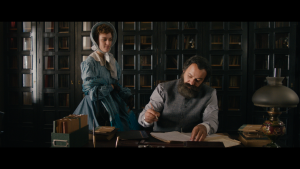 This historical drama describes life of Serbian people in Vojvodina, during the Austro-Hungarian oppression in nineteen century. The film is following life, intellectual and cultural struggle of the schoolman Svetozar Miletic and his family during this historically hard and unpredictable period on Balkan.
Director: Darko Bajić
Production Company: ZILLION FILM
Cast: Ljubomir Bandović, Žarko Laušević, Katarina Žutić, Anja Pavićević , Andrija Kuzmanović, Milutin Mima Karadžić, Dragan Petrović Pele
Mia își ratează răzbunarea/Mia Misses Her Revenge
Romania, 2020, drama, 82', Romanian, English with English subtitle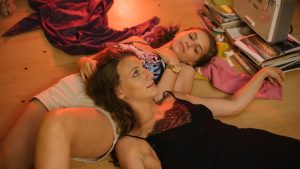 Mia, a young actress, finds herself back in her parents' house in the aftermath of a serious fight with her boyfriend. She had received a slap on her face, justified by jealousy – an unprecedented and random act of violence. The couple of the days following this event reveal the carousel of her emotions and her impossibility to take any decision. Revenge seems to be the only clear direction to follow, so Mia decides to get even. She plans to make a sex tape and show it to her boyfriend – there's no doubt that this is the worst thing she could do to a man haunted by jealousy. But either cheered or blamed for by her friends and the men she involves in her plan, everyone seems to have a strong opinion about what happened.
Director: Bogdan Theodor Olteanu
Production Company:  Tangaj Production
Cast: Ioana Bugarin, Maria Popistașu, Ana Maria Guran, Carol Ionescu, Adrian Nicolae, Alexandru Ion
Moj jutranji smeh/My morning laughter
Serbia, 2019, drama, 94', Serbian with English subtitle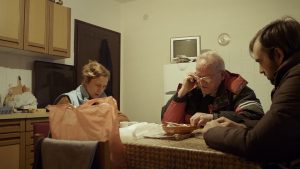 Dejan, even though he is almost thirty, is still a virgin. He tries to repress the turmoil he
feels, which is caused by living under the same roof with his drunken father and
overprotective mother, to see if he can actually go beyond just friendship with Kaća, a nice
girl he works with. After the local psychic humiliates him during the séance, Dejan realizes
he has nothing to lose. Empowered by this realization, he attempts to make his life at least
bearable.
Director: Marko Djordjevic
Production company: Altertise, Cinnerent
Cast: Filip Đurić, Ivana Vuković, Jasna Đuričić, Nebojš a Glogovac
Петя на моята Петя/Petya of my Petya
Bulgaria, 2020, drama, 93', Bulgarianwith English subtitle
Grieving due to injustice in school, betrayed by her closest people, 17 year-old Petya commits suicide. This happens to the talented poetess Petya Dubarova in 1979. This also happens in 2019 to a regular girl, also named Petya. Different times, different girl, the System which does not tolerate different ones remains the same.
Director: Alexander Kossev
Production Company: BOF Pictures LTD
Cast: Alexandra Kostova, Alissa Atanasova, Albena Pavlova, Julian Vergov, Monyo Monev, Alena Vergova, Yasen Atanasov, Martin Metodiev, Emil Markov, Alexander Milchev
Σαρμάκο: Μια ιστορία του Βορρά/SARMAKO – A Tale of the North
Greece, 2020, drama, music, 115', Greekwith English subtitle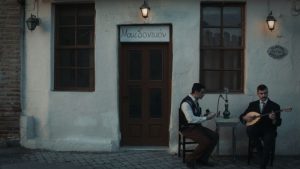 Thessaloniki, October 1949. The Greek Civil War is supposedly over, but its impact is still felt by the people and a great divide exists between them. Antonis, the owner of the tavern "Makedonikon," stays neutral and tries to distance himself from politics. But dreadful news summons his most feared childhood experience. While the war, the decade and a whole epoch come to an end, the band of musicians play their last classic rembetika songs. And for Antonis the time for revenge has come.
Director: Marco Papadopoulos
Producer: Marco Papadopoulos
Cast: Alexandros Nikolaidis, Christina Dagaki, Dimitris Krikos, Nikos Polozianis, Ilias Berberis, Nikos Korexianos, Konstantinos Gaitatzis, Vaso Vasiliadou, Alekos Tsolakis
Tereza37
Croatia, 2020, drama, 100', Croatian with English subtitle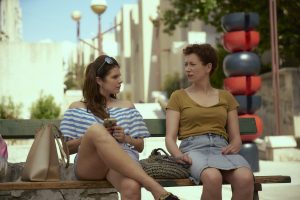 The film is settled in the Split, the city in Croatia Adriatic Coastline. Tereza is 37 and has been married for a very long time. After several miscarriages, her gynecologist, in attempt to cheer her up, jokes she should try to conceive with a different partner. This remark will shake up her monotonous life and make Tereza start questioning her marriage, the relationship with her family and people around her. She decides to steer things in a new direction, letting other men and new experiences into it, without burdening herself with the consequences of her actions or the ultimate goal.
Director: Danilo Šerbedžija
Production Company: Focus Media
Cast: Lana Barić, Leon Lučev, Ivana Roščić, Dragan Mićanović, Goran Marković, Marija Škaričić
Dohvati Nebo/Reach For The Sky
Montenegro, 2021, drama, 89', Montenegrin with English subtitle
Milutin, a middle-aged man, is fighting to save his family's harmony, fighting not just the social and political circumstances, but also needs to deal with the fact that his wife Magdalena ended up in a wheelchair after a car crash in which she jumped in front of a car to save their son Jakov. Living in a countryside, Milutin and Magdalena prove that real love and respect have no obstacles, making this film a manifesto of real human values.
Director: Milutin Daric
Production: "Portun D" Cetinje
Cast: Milan Kovačević, Nada Vukčević, Maja Šarenac, Emir Ćatović, Mladen Nelević, Petar Božović, Ljubica Barać, Branimir Popović, Aleksandar Saša Petrović, Vanja Jovićević, Pavle Popović, Danilo Babović, Miodrag Manerik, Omar Bajramspahić, Miloš Pejović, Slaviša Grubiša, Davor Klisić, Petar Kažić
Teslin Narod/ Tesla Nation
Serbia, 2018, documentary, 83', English, Serbian with English subtitle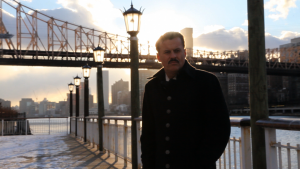 The film portrays an unusual journey through the past and present of a nation, from the first Serb to embark in the USA more than 200 hundred years ago, to the present day.
Through stories of prominent Serbs, apart from Nikola Tesla and Michael Pupin, you will meet three-time Pulitzer Prize winner Walt Bogdanich, Gordana Vunjak Novakovic, the only woman from Serbia at the New York Academy of Science, Serbian engineers who created the Apollo program, legendary Academy Award winners Karl Malden, Steve Tesic, Piter Bogdanovich and many more whose names are woven into history. You will hear the story of the first Serb in America, Djordje Sagic a.k.a. George Fisher, who took up that name after the fishermen who had saved him, and who is found in Livingstone's "1000 Prominent Americans", but also some interesting facts, like the one about GI Joe action figure being modelled after Serbian hero Mihajlo Pejic.
Director: Zeljko Mirkovic
Production Company: Optimsitic Film
Cast: Jack Dimich
Οι Μη Χαμένες Πατρίδες/The Unlost Homeland
Greece, 2020, documentary, 131', Greek, English with English subtitle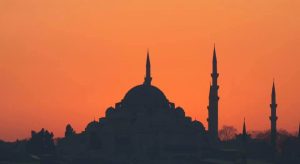 "The UnLost Homeland" follows the story of 12 Greeks from Constantinople who lived through the Istanbul pogrom of 1955 in Turkey.
It is notorious in modern history as the only pogrom of such magnitude to have taken place during peacetime. The camera lens together with the presenter transport us to the stories of all the refugees who were forced to leave their country as well as of one Turk who is in self-exile. These are the stories of everyday people who were brutally uprooted.
How did Turkey manage to eradicate all these minorities? What truly happened in these genocides that have been so masterfully silenced?
Who were the Greeks of Istanbul really? How did they continue the Byzantine legacy? How did they manage to keep intact their language, their religion and their identity for 500 years after the fall of Constantinople?
How did they interact with the other minorities (Armenians / Jews) of the city? Where were they on the night of the pogrom? What was their education, their relationship with the Ecumenical Patriarchate, their everyday life, their cuisine?
The story of this elite society unfolds through these rare interviews.
Utilising fast-paced montage, and innovative animated text on screen, the viewer is transported to an imaginary table, where everyone is sitting together without knowing each other, answering and complementing each other. In the end it feels as if everybody is somehow related to one another. Through common memories and mutual pain these people are united by a unique and universal bond.
One of these Greeks returns home after 46 years with his grandson. Is his house still there? How does it feel to return to his birthplace?
What is really left? Is this the end? In the end history is not just the cold facts; it is comprised of the stories and trials of the people who wrote history.
Director: Eftychia Fragou Producer: Eftychia Fragou
Cast: Giannis Demirtzoglou, Emilios Eden, Anastasia Eden, Stavros Kaloumenos, Eleni Nioti, Giannis Ntokmetzioglou, Panagiotis Pantelidis, Marina Papaconstantinou, Andonis Parizianos,
Maizidian
China, 2020, documentary, 80', Czech, Greek, Japanese, Mandarin, Englishwith English subtitle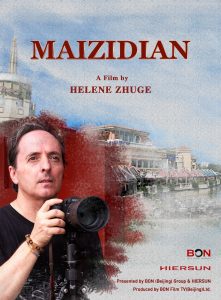 On New Year's Day 2020 in Beijing, George spoke with his sister in Athens and told her that he had plans to travel back to Greece in August to hold his photographic exhibition. Yet shortly after that, Covid-19 breaks out and George is unable to travel anywhere. Still in Beijing and nine months later, George is looking for his friend Lao Song in Maizidian to ask about his photographic exhibition. On the way he meets Greg from the US, Glenda from Italy, Oda from Japan, Daniel from Brazil, and others from 9 different countries. Sasha, a German bartender, tells George about how many of his fellow countrymen didn't dare return home and how his bar became a temporary respite for people. After George listened to their stories about life in Beijing during the epidemic, he surprisingly realized they all felt the same thing.
Director: Helene Zhuge
Production Company: Blue Ocean Network