Ines Tanović 
Born in Sarajevo. Graduated from the Academy of Performing Arts in Sarajevo, department of dramaturgy. Member of the Association of film workers of B&H since 1988. Written scripts for and directed 6 feature movies. Was at Berlinale Talent Campus 2006. and her project Decision was selected in Berlin Today Award 2011. Directed the Bosnian part of the long feature omnibus SOME OTHER STORIES (coproduction btw. production companies from B&H, Serbia, Macedonia, Slovenia, Croatia and Ireland, supported by EUROIMAGES). The Film has been invited on more than 40 world festivals and won six international prizes. In 2004, she was given a Hubert Ball Fund reward for the script ENTANGLEMENT. For the new project OUR EVERY DAY LIFE which was a part of CineLink market at the Sarajevo Film Festival in 2010, she was rewarded with INTERNATIONAL RELATIONS ARTE PRIZE. Author of the documentaries EXHIBITION 26' (2010), LIVING MONUMENT, 26' (2012), COAL MINE, 30' (2012), GETO 59 (2013) and A DAY ON THE DRINA 17' (2011) which was rewarded with Big Stamp for Best Film in Regional Competition Program at ZagrebDox International Documentary Film Festival 2012. In 2015. she finished realization of the feature film OUR EVERYDAY LIFE which was supported by Sarajevo Film Fund (BiH), Slovenian and Croatian Film Fund and Eurimages. At CineLink program SFF – Work In Progress 2014. She was awarded with postproduction award for OUR EVERYDAY LIFE. Film OUR EVERYDAY LIFE is finished 2015. The film was invited to over 30 international film festivals. The film was a Bosnian candidate for an Oscar for 2015.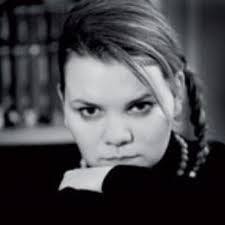 MILENA MINJA BOGAVAC is an author, dramaturge, screenplay writer, theatre director, slam poet and a culture worker. She was born in 1982 in Belgrade where she graduated from the department of Dramaturgy at the Faculty of Dramatic Arts. Milena wrote around fifteen theatre plays which were published, awarded and produced in numerous Serbian and European theatres. Apart from her theatre work, she is also writing screenplays, for film and TV. Currently, she is working as a professor of dramaturgy and screenplay writing Artimedia Hihg School.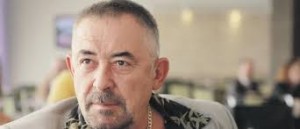 Milutin "Mima" Karadžić (born 9 April 1955 in Bijelo Polje, Montenegro, FPR Yugoslavia) is a Serb actor, producer, and occasionally, a singer.
Though he had a few notable supporting roles in feature films, the majority of his acting work is tied to television.
Milutin Karadzic is a founder of MMPRODUCTION production house from Budva, Montenegro.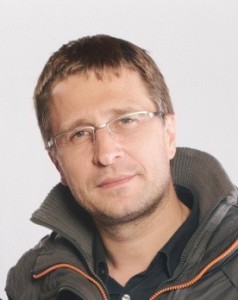 Dragan Đurković – producer
http://www.imdb.com/company/co0244670/?ref_=tt_dt_co
http://www.imdb.com/company/co0244670/?ref_=tt_dt_co