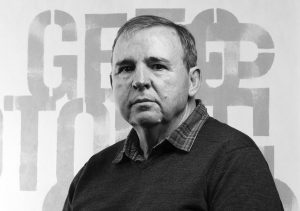 Goran Markovic
 Born in Belgrade 1946. Son of Rade and Olivera Markovic – two famous Yugoslav actors. He studied film directing (1965-1970) in Prague, Czechoslovakia at the Film Academy (FAMU). Having completed his studies, between 1970 and 1976, he worked for the television where he was making documentaries. Goran Markovic made around fifty cinema and television movies, some of which have distinguish themselves by their provocative form and daring subjects.
At the end of 1976, he made his first feature film, a drama describing the life of juvenile delinquents: entitled "Specijalno vaspitanje"(Special educations). The film was the revelation of the year at the Yugoslav Film Festival in Pula where it won 14 prizes. It also won 4 prizes at the Mannheim Festival (Germany).
In 1982, he made one of his the best movies, a tribute to Albert Camusn entitled "Variola Vera", a story about the smallpox epidemic in Belgrade. The disaster movie "Variola Vera" was also a great box office success. It won the first awards for screenplay and directing at the Mediterranean Countries Film Festival in Valencia, Spain. Markovic also won the Belgrade October Prize for this movie, the greatest award of the city of Belgrade.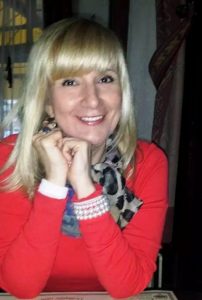 Marija Bereta
Marija Bereta, was born in Belgrade. Graduated at the Faculty of Dramatic Arts in Belgrade,Departament of Film and Television Production. Professional with more than 25 years of experience in field of television media, covering documentary serials, culture and art programs, daily news, children s shows.
Currently working as executive producer in Serbian Broadcasting Corporation for Drama and fiction serial programs.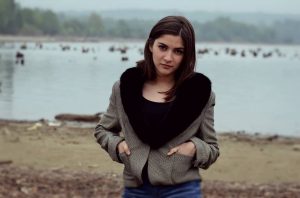 Milica Spasojevic
Milica Spasojevic was born in Belgrade in 1998. She comes from a film making family, so she began acting at the earliest childhood. As very young, she appeared in various films, commercials and shows. For the lead role of Julia in the film bz Marko Kostić, The Prince of Paper (2007) was awarded at five international festivals, among others, in Novosibirsk at the children's and family film festival, and at the Roshd Film Festival in Tehran. Milica is also interested in music: she finished primary music school for violin and singing. She also plays piano and guitar.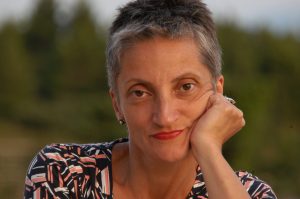 Vladislava Vojnović
Vladislava Vojnović is a writer, screenwriter, playwright, critic and essayist. She was born in Bela Crkva in the province of Vojvodina, Serbia in 1965. She graduated in writing for theatre, film, radio and television from the Belgrade University of the Arts in 1989 and completed specialistic Culture and Gender Studies at AAEN in 2001.
Vladislava published four novels (feature films based on two of them – Goat's Ears aka Out of the Woods 2017 and The Paper Prince 2007), four collecitons of poetry and one book of stories for children.
In 1999 she and her husband, cinematographer Miloš Spasojević established the independent production company Luks Film, for which Vladislava regularly writes and produces. Vladislava lives with Miloš, their daughter and three cats in Zemun, Serbia.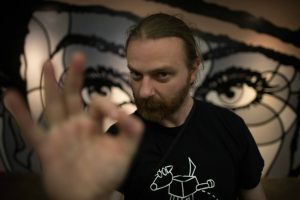 Zoran Marković Zonjo
Zoran Marković Zonjo is born in Cetinje, Montenegro in 1974. He graduated for a movie director in first class of Film and TV directing at Faculty of Dramatic Arts in Cetinje. He is a highly positioned functionator  in The Books of Knjige organization. In the regional musical waters he is known as a director of music videos for numerous bands as Who see, Letu Štuke, Zabranjeno pušenje, Perper etc. "The Books of Knjige: Cases of Justice" is his first feature movie.