Professor Emeritus in film studies at Stockholm University Maaret Koskinen will be the special guest of the Bergman's Film Week in Kinoteka Uzun Mirkova 1, between 16-21st October.
During this visit she will hold one unique lecture
"Far too much human matter". 
Ingmar Bergman's characters: male, female, androgynous – queer?
The lecture will be at  Faculty for Drama Art Belgrade – FDU,
16th October at 13.00.
Abstracts from the lecture: It is hardly news that women take central stage in Ingmar Bergman's films, nor the fact that certain prominent women actors have contributed to his international fame. 
After all, as early as in the 1950s French critics spoke of Bergman's alleged "unique understanding of the female psyche".  Also, when in the following decades, some of the most memorable characters in Bergman's films were personified by actresses like Ingrid Thulin, Bibi Andersson and Liv Ullmann, even his harshest critics had to admit that his female characters were allowed to carry existential burdens, until that time normally reserved for the male sex. 
Less noticed is arguably the gendering of the male (as male) that permeates Bergman's work, both his films and theater productions. Even less so is the androgynous theme and outright queer aspects as part of the human condition. On the whole, in Bergman's work sexuality and gender tend to be fluid entities – doubled, divided and negotiable.
In this talk, such themes and motifs will be traced in some of Bergman's films, theater and television productions, but attention will also be given to his own hitherto unpublished diaries in the Ingmar Bergman archives.
The hosts for her Belgrade visit will be her student, actress Jelena Mila – Master in film studies at Stockholm University, the Swedish Embassy in Belgrade and Kinoteka.
ABOUT: Maaret Koskinen is professor emeritus in film studies at Stockholm University. She was the first scholar to be given access to Ingmar Bergman's private papers during the last years of his life, which eventually lead to the formation of the Ingmar Bergman Foundation Archive. Publications in English include Ingmar Bergman Revisited. Cinema, Performance and the Arts (Wallflower Press, 2008), and Ingmar Bergman's The Silence. Pictures in the Typewriter, Writings on the Screen (University of Washington Press, 2010).
Aside from research and teaching, Maaret Koskinen was for a long time film critic at Dagens Nyheter, Sweden's largest daily. She has also served as Member of The Swedish Broadcasting Commission, and between 2011-2016 as Member of the Board of the Swedish Film Institute. She is presently Chair of the Swedish Film Academy.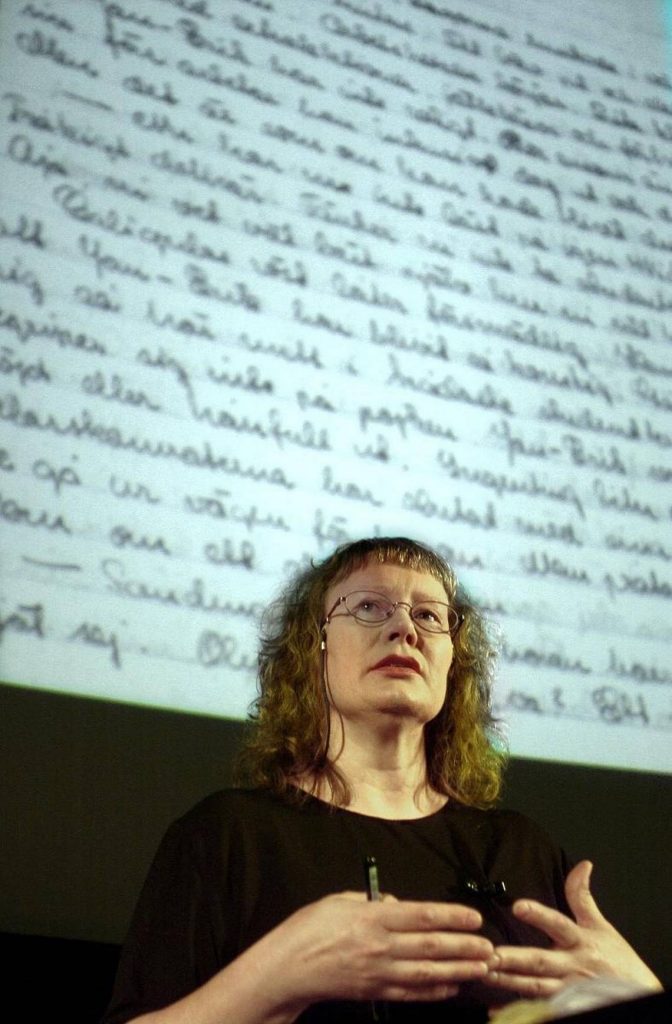 PROGRAM for Bergmans week is presented in Kinoteka:
http://www.kinoteka.org.rs/wp-content/uploads/2018/10/Jugoslovenska-kinoteka-oktobar-2018-a.pdf