Lucia Lupu is a director and film producer from Moldova. After finishing her studies at the National Academy of Arts from Chisinau, she debuted with the short fiction film "Paparuda", awarded by Balkan New FilmFestival 2016 and at various festivals in the region. In 2018, during her Master's Degree în Animation Directing, she worked as an executive producer and clean-up artist in the animation project "OF". Her first documentary, "Lost in Time", is about the physical condition of the Moldovan movies shot on 16 and 35mm film. In 2020 she founded her film production company, Lulu Creative, where she produces and directs series, documentaries short movies and other media products. Currently, she is a member of the Board of Directors of the Moldovan Filmmake's Union.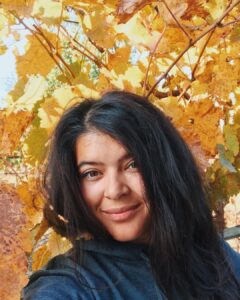 Daniela Donici – film director, scriptwriter "A small country with big heart" is her debut in cinematography. Her motivation for the movie was her personal experience while volunteering at the border for the Ukrainian refugees, that crossed the Moldo-Ukrainian border. Also she managed the communication for Moldova Travel project, in the first period of refugee crisis.
Daniela is a freelance creative director, screenwriter, author of creative concepts for campaigns, commercial videos. She is the author of the first commercial video and campaign for the tourist industry in Moldova, after the pandemic.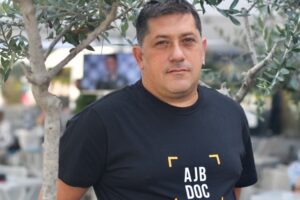 Aleksandar Reljic is a producer, an awarded documentary filmmaker and a journalist dealing with xenophobia, nationalism, war crimes and human rights in the former Yugoslavia, burdened by the wars of the 1990's. He was a founder of the independent production company "Core Dox" (2019) and a former editor in chief at the Documentary Educational Department of the Serbian second public broadcaster Radio Television of Vojvodina (2015-2017). His most awarded feature-length documentary film "Enkel" was nominated for the Best Documentary of the 2018 Award in the Berlin at the Prix Europa Festival founded by European Broadcasting Union (EBU).
Bio-filmography:
– The feature-length documentary film "No Pardon", Core Dox/BIRN Serbia/Awakenings Film (2022)
– Assistant director in the feature-length documentary "Eclipse", Medieoperatorene (2022)
– The feature-length documentary film "Sandzak Process", Core Dox/Al-Jazeera Balkans (2020)
– The feature-length documentary film "Enkel" (Grandson), Radio Television of Vojvodina (2018)
– The short documentary film "The 40 Tons Dreams", Radio Television of Vojvodina (2017)
– The short TV documentary "The Rejects!", Radio Television of Vojvodina/EBU (2017)
– The short TV documentary film "The Box of Remembrance", Radio Television of Vojvodina (2017)
– The short TV documentary film "Kosovo… Cheers!", IJAV/BIRN Kosovo (2017)
– The short TV documentary film "The Wall", Radio Television of Vojvodina (2015)
– The feature-length documentary film "Heroes of the Battle for the Wounded", IJAV/BHJ (2015)
– The TV documentary film "Auschwitz – The Yugoslav Remembrance", Radio Television of Vojvodina (2015)
– The TV documentary film "The Sochi Foundations", Radio Television of Vojvodina (2014)
– The TV documentary film "Kill God in me", Radio Television of Vojvodina (2013)
– The TV documentary film "Trapped in the 90's", Radio Television of Vojvodina (2012)