Jury lista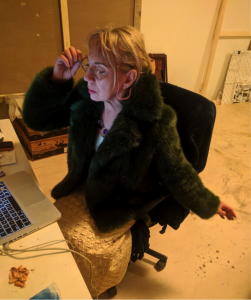 MADELEINE HATZ
Madeleine Hatz, educated at the Royal Institute of Art in Stockholm from 1975 –1980, has been active on the New York art scene for more than three decades. Her abstract paintings, often large-format, havegrainy textures and thick layers of paint. Their surface is evocative of the crust of the earth seen from an airplane window. An indescribable tempest rages across these canvases, which at the same time radiate a liberating sense of calm.
Madeleine Hatz's work is characterized by a tension between two poles: the contemplative and the active. As the world's political climate hardened in the early 2000's, she expanded her practice towards activism and performance, often at personal risk. She has made street actions at Tiananmen Square and Rockefeller Center, among other places.
Songs from the Underground in 2017 was the most comprehensive exhibition of Madeleine Hatz's work to date. It contained 48 paintings as well as film clips of her performances and street activism from 2000 –2017.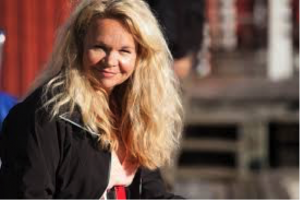 LENA KOPPEL
Lena is a Swedish/Canadien/Estonien director/scrptwriter and has worked many years for TV, Film and Theatre. 
She has worked with continuity and as an assistant director on several films. Her first productions where with Ingmar Bergman and Roy Andersson. She worked at SVT for ten years directing children and youth programs. She has directed and written and co written sex feature films: Krocken, Hur många lingon finns det i världen, Hur många kramar finns det i världen, Bombay Dreams, Rallybrudar and True moments. She also has directed several TV series, among them Saltön, Höök and Sommaren med släkten. Her strength is Comedy/Drama.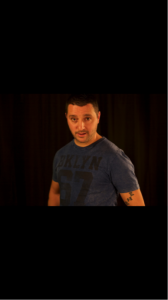 CEDOMIR DJORDJEVIC
Cedomir Djordjevic a Swedish actor born  1974 , a self taught actor based on real life experiences.
LUDMILA A. THURNE
Ludmila is actress educated in Theatre Academy in Russia. She was working as actress in both Russia and Sweden.  Beside artistic engagement she has studied English language and Business law. She is president of the Russian Society in Stockholm; Memeber of the Russian Geographic Society; Chairman of the editorial bord of the international scientific and journalistic almanac Russian Field – "RUSKO POLJE".