9th Balkan New Film Festival 13-15 november Oslo
CINEMATEKET, Dronningens gate 16, N-0105 Oslo
FREDAG den 13 nov
18:00, Festivalinvigning
Снимка с Юки/A Picture with Yuki,Bulgaria, 2018, drama, 110, Bulgarian with English subtitles
ca 20.45
Savovi/Stitches, USA, Slovenia, Croatia, Bosnia and Hercegovina, Serbia, 2019, drama thriller, 105', Serbian with English subtitle
LÖRADAG 14 nov
17.30
Delirijum tremens/Delirijum tremens, Serbia, 2019, drama, 112', Serbian with English subtitle
ca 20.00
Dnevnik Diane Budisavljevic/The Diary of Diana Budisavljevic
Croatia, Serbia, Slovenia, 2019, biography, drama, history, 88', Croatian, German with English subtitle
SÖNDAG 15 nov
18.00
Grudi/Breasts,Montenegro, Croatia, Serbia, 2019, drama, 91', Montenegrin with English subtitle
20.00
Kralj Petar I/King Petar I
Serbia, Greece, 2018, drama, history, war, 125', Serbian with English subtitle
PROGRAM
FREDAG den 13 nov
18:00, Festivalinvigning
18:15
Снимка с Юки/A Picture with Yuki,Bulgaria, 2018, drama, 110, Bulgarian with English subtitles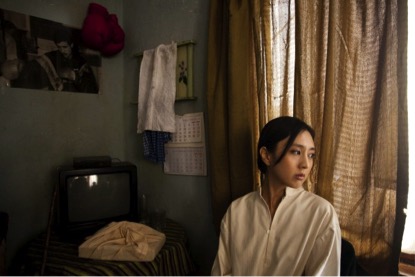 A Bulgarian man and his Japanese wife, who have met and got married while living as immigrants in Canada, are planning to have a baby and travel to Bulgaria in order to begin an in vitro fertilisation procedure. There, they get involved in a tragic incident which claims the life of a child. Nothing can be the same anymore.
Director:Lachezar Avramov
Production Company: Chouchkov Brothers
Producer: Borislav Chouchkov
ca 20.15
Savovi/Stitches, USA, Slovenia, Croatia, Bosnia and Hercegovina, Serbia, 2019, drama thriller, 105', Serbian with English subtitle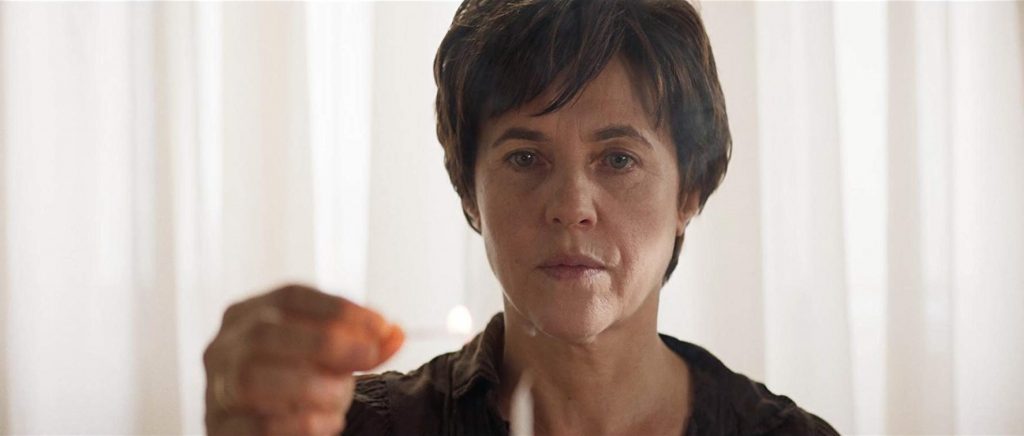 Stitches combines elements of thriller and melodrama, and deals with the story of newborn babies abducted from hospitals, which has been a hot social issue in Serbia recently. The script penned by Elma Tataragic tells the story of woman who firmly believes that her newborn baby was stolen from her more than 20 years ago, while she was told that her baby died.
Director: Miroslav Terzic
Production company: West End Productions, NORA PRODUCTION GROUP, SPIRITUS MOVENS and SCCA/PRO.BA
Cast: Snezana Bogdanovic, Marko Bacovic, Jovana Stojiljkovic
LÖRADAG 14 nov
18.00
Delirijum tremens/Delirijum tremens, Serbia, 2019, drama, 112', Serbian with English subtitle
Dagi is a famous actor, but a heavy drinker. At one point his condition becomes critical and he ends up in the hospital where he is diagnosed with delirium tremens. Having lost sensation in his limbs, incapable of grasping what is happening around him, imagination plays tricks on him, and as he falls into delirium he finds himself in surreal situations. Once he comes round, he realizes that his life has been ruined and attempts suicide.
Director: Goran Markovic
Production company: Radio Television of Serbia
Cast: Tihomir Stanić, Gorica Popović,Anita Mančić,Igor Djordjević,Dragan Petrović,Bereda Rashit
ca 20.00
Dnevnik Diane Budisavljevic/The Diary of Diana Budisavljevic
Croatia, Serbia, Slovenia, 2019, biography, drama, history, 88', Croatian, German with English subtitle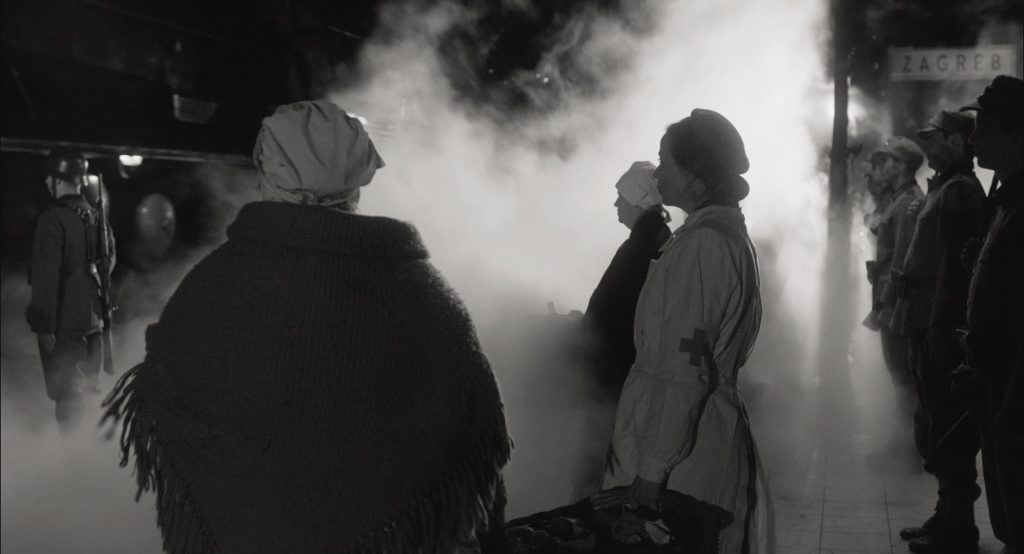 Firmly believing her own life is no more precious than the lives of the innocent people being persecuted, with the help of a few friends, Diana embarks on a perilous campaign of rescuing more than 10,000 Serbian children from the Ustasha camps in Nazi-occupied Croatia.
Director: Dana Budisavljevic
Production company: Hulahop, December, This&That Production
Cast: Alma Prica, Biserka Ipsa, Igor Samobor
SÖNDAG 15 nov
18.00
Grudi/Breasts,Montenegro, Croatia, Serbia, 2019, drama, 91', Montenegrin with English subtitle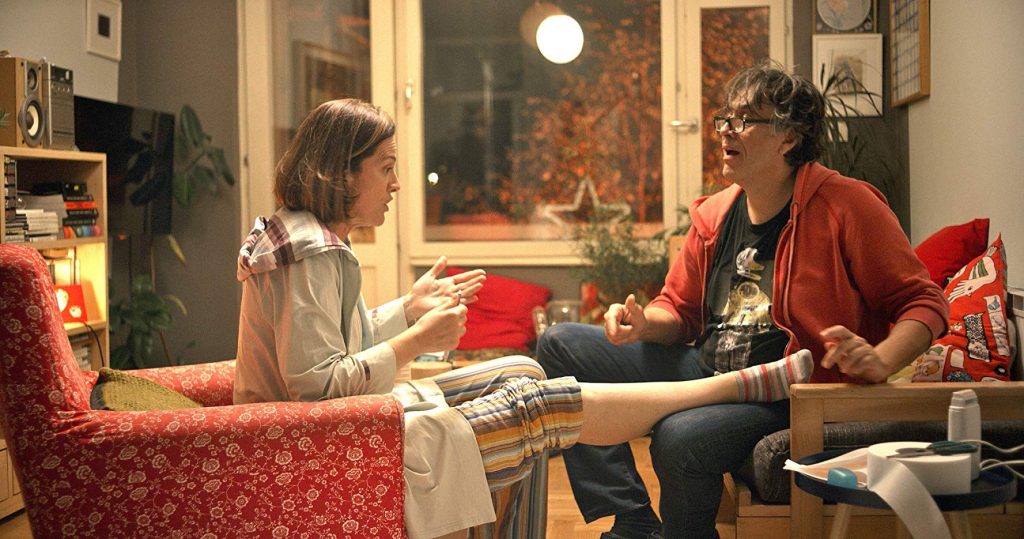 Ana (42), Zorka (42) and Jelena (43) meet in their hometown for the 25-year high school reunion. Each one lives in a different country of the former Yugoslavia and each one has a different, but important breast issue. Fuki, their charming and mischievous classmate has special ties with all of them. Those three days, when they evaluate their lives and face the uncertain future, turn into a life changing experience. Six months later, one day will as an epilogue show the final outcome of their roads to self-realization.
Director: Marija Perović
Production company: Open box, Kino, Mitropa, Visionary thinking
Cast: Marija Škaričić, Vojin Ćetković, Dubravka Drakić, Nada Šargin, Peđa Bjelac, Jelena Đukić, Danilo Lončarević, Branimir Popović
20.00
Kralj Petar I/King Petar I
Serbia, Greece, 2018, drama, history, war, 125', Serbian with English subtitle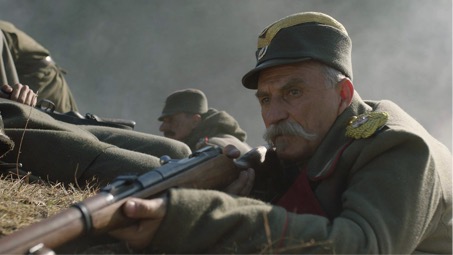 King Petar The First, as a young man is banished from Serbia by Obrenovic a rival dynasty. Many years later, King King Petar returns to his country to liberate its people and secure parliamentary democracy and starts the reconstruction of Serbia.
Director: Petar Ristovski
Production company: Steficon SA, Zillion Film