Balkan New Film Festival i Norrköping – utomhusbio,
mellan 25-27augusti,
BaNeFF doc:short från 18.00
på ABF Bergslagsgården (inomhus).
från 19.30 vid Kärleksparken, utomhus.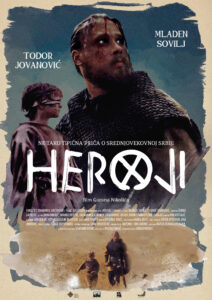 Heroji/Heroes
Serbia, 2022, drama, 71', with English subtitles
Director Goran Nikolic
A story set in the Middle Ages about a warrior knight who survived the historic Battle of Kosovo in 1389. Along the way, he meets a wild boy, all alone. And they continue this journey together. This man is a personification of all small heroes, that no songs are sang about.
Cast: Mladen Sovilj, Todor Jovanovic
Production: Faculty for Dramatic Arts Belgrade, Fame Solutions, Talking Wolf Productions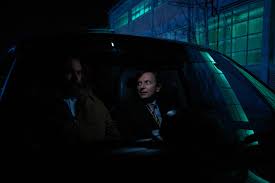 Luca/Lucia,
Serbia, 2022, triller 94', with English subtitles
Director: Ivica Vidanovic
Luca, daughter of the retired secret service inspector Petar went missing. Wanting to find the reason of her disappearance, Petar digs deep into his past and his world of lies slowly starts to crumble.
Cast: Jovo Maksic, Smiljana Marinkovic
Production: Apollon, Cinnamon Films, PFI Studios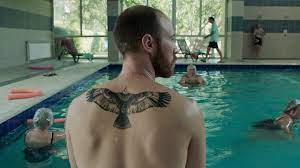 Pelikan/Pelican,
Croatia, 2022, drama-comedy 87', with English subtitles
Director: Filip Heraković
A spa resort way past its finest years, people so relaxed they are on the verge of dying, and one goalkeeper trying to find salvation in a vacuum. Vacuum cleaner, that is.
Cast: Edi Ćelić, Lucija Barišić, Marko Petrić, Ivan Glowatzky, Tena Nemet Brankov
Production: Wolfgang & Dolly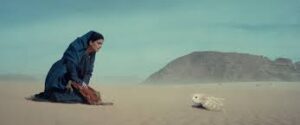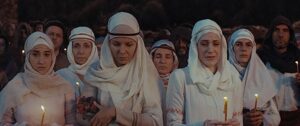 Sveta Petka Krst u kamenu/ A Cross In The Desert,
Serbia, Jordan, 2022, drama, 123', with English subtitles
Director: Aleksandar Hadzi Djurovic
Pious girl Paraskeva spent 40 years of her life in desert fighting temptations, sins and inner demons.
Cast: Milena Predic, Milica Stefanovic, Filfip Hajdukovic
Production: Aleksandrija film, Filmski Centar Srbije, Jordan Pioneers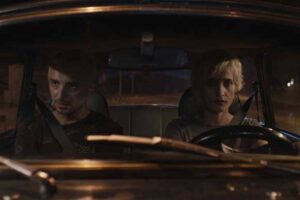 Снежана на крајот умира / Snow white dies in the end,
North Macedonia, Cyprus, 2022, drama comedy, 105', with English Subtitles
Director: Kristijan Risteski
Six people are living in the wrong time and place for their own values. After making a deathbed promise to look after her friend's son, Snezhana becomes 'mother' to Bobby, a brand new 20-year-old junkie 'son'. Maya is a recluse, 'a lone wolf', and Igor, who has Asperger's Syndrome, is 'a fish out of water'. They are not supposed to meet, but they do and fall in love. Nikola, Gorazd and Deyan are childhood friends who struggle to adapt to this new world, dehumanized by virtual communication, relativization of morality and the aggressive encroachments of politics on their lives.
Cast: Verica Nedeska, Ivica Dimitrijevic, Sashko Kocev,
Productions: FOKUS POKUS Production, Vertigo Visual, Caretta Films
Tragovi / Traces,
Croatia, Lithuania, Serbia, 2022, drama, 98, with English subtitles
Director Dubravka Turic
After the death of her father, young scientist Ana struggles with an identity crisis, being the last member of a once large family. The changes inside her are suddenly reflected in reality – loneliness, crisis, emigration – and her scientific research on mystical symbols and human traces left in stone are mysteriously intertwined with her life until she regains her confidence, moves on and finally stops hiding her vitiligo marks, traces of her traumas.
Cast: Marija Skaricic, Niksa Butijer, Lana Baric
Production: Kinorama, Tremora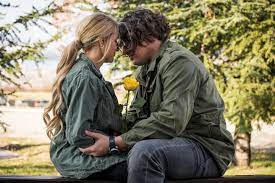 Ala je lep ovaj svet /
Serbia, 2022, comedy, fantasy, romance, 90', with English subtitles
Director: Filip Colovic
Angel Ljubisa is trying to bring together the incompatible, the unestablished director Bata, Una, the popular and charismatic TV presenter and the police inspector Trisic.
Cast: Andriija Kuzmaovic, Andjelka Prpic
Production: Blue Butterfly
BANEFF DOC.SHORT NORRKÖPING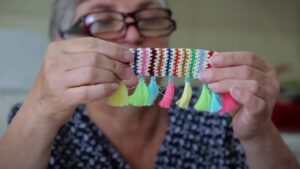 Duga Resa/Fringe Infringe, 2021, documentary, Serbia, 65', Serbian, Croatian, Serbo-Croatian, Bosnian, Slovenian, Macedonian, Slovakian, Žminj dialect (Istria) with English subtitles
Director: Škart collective
The first and last film about fringes before the world ends. (Želimir Žilnik)
Housewife Mica S. from the suburbs, a master of decorating marmalade jars with fringe, comes up with an invention that will change her life and the lives of many of her clients. At the same time, in other homes, fringe causes new troubles to hosts and housewives. How to shake them off?
Production Company: Frakcija
Producer: Vladimir Šojat
Vukovi sa Vučijaka/Wolves from Vucijak, documentary, Bosnia and Herzegovina, 127'26'', Serbian with English subtitles
Director: Milan Petković
The story of the first Serbian volunteer unit from Bosnia and Herzegovina, in the last war in the former state, SFR Yugoslavia, The Wolves from the Vucijak. The Wolves, who proved themselves in fightings at the beginning of the war, grew into an elite unit. As such, the Wolves did not suit the political and police structures of that time in Bosnia and Herzegovina. The BiH Ministry of the Interior organized the arrest of commander Veljko Milankovic and most of the fighters from the unit. The Wolves managed to dismiss the false accusations. As soon as they were released from custody, without losing their morale, they went again to the battlefield to help their brothers in the fight for freedom and salvation of their people against the old enemies. Throughout the war, the desire of the authorities and various politicans to disband the unit, or at least bring it under control, did not cease. In February 1993, the unit's commander, Veljko Milankovic, was severely wounded. After ten days, he died in a hospital in Belgrade under mysterious circumstances…
Production Company: Radio Televizija Republike Srpske
Producer: Aleksandar Đorđević
Se separat program på www.baneff.com. 
Q&A with the guests ONLINE (live at Kärleksparken)
Med stöd från
Norrköping stad, ABF Norrköping, M.A.M.M.A. production, Justin Theatre Production Kontakt. info@baneff.com, +08 221190, www.baneff.com
Vid dålig väder utomhusvisningarna flyttas till ABF inomhus.
kontakt: 08 221190, info@baneff.com
Press information BaNeFF i Norrköping utomhusbio, mellan 25-27 augusti, från 19.30 vid Kärleksparken, och ABF Bergslagsgården; BaNeFF festival
PRESS kontakt: 08 221190
fri entré!
Välkomna!